The beauty about the English language is that it's a global language. It is spoken around the world in different accents, with over 1.5 billion speakers as a second language. Yet one thing that can still be confusing about the English language for speakers are the difference between British English and American English.
EC Live and EC Language Schools follow National Geographic Books that are written and follow British English standards. However, as English is a global language, it is important to know what is American English, which is used by millions of speakers worldwide.
The English language formed in England over the course hundreds of years and a few foreign invasions, bringing with them their own influences on the written and spoken English language.
Nowadays, British English tends to hold the French and German influences on its writing, whereas American English began to is written more like it sounds, which results in letters being removed. This means that even though the words will sounds the same, they will be spelt differently.
Here are a few examples: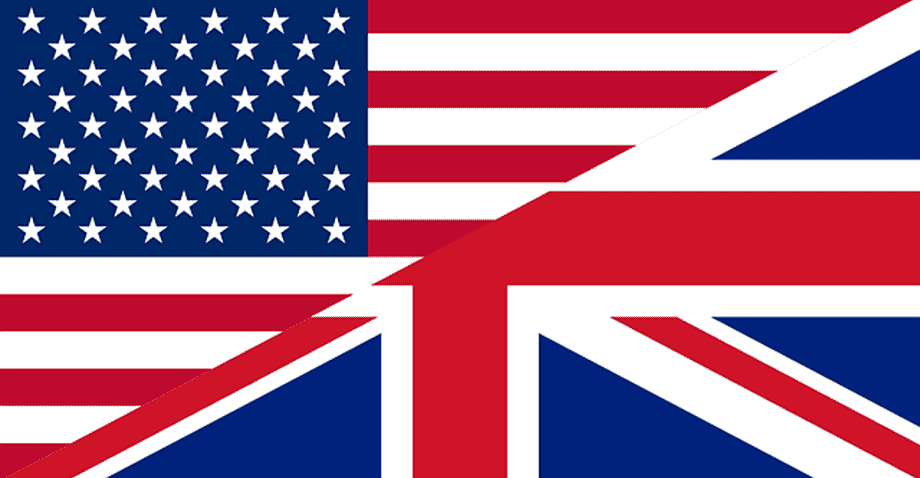 British English words using the combination of letters '-our', are '-or' in American English, removing all 'u's
UK
colour
behaviour
favourite
flavour
neighbour
US
color
behavior
favorite
flavor
neighbor
The next difference easily distinguishes American writing from British writing, and that is the use of 's' and 'z'. British English words written with 's' are generally written with a 'z' for words in American English.
Such words would have endings '–yse', '–yze' , or endings '–ise', '–ize'.
UK
realise
recognise
analyse
paralyse
US
realize
recognize
analyze
paralyze
Important note: Some words always end with '-ise', in both British and American English, such as:
advertise
advise
compromise
disguise
exercise
franchise
improvise
surprise
In British English, words that end in '-re' are many time the other way in American English ending in '-er' instead.
What is most important when learning English is to decide for yourself which style of English you would prefer to speak and write, depending in which part of the world you will use it, and try to focus on learning those differences. When it comes to writing, if you start using one style of English, you should keep the same style throughout.